We are also highly capable as an integrator. We provide engineering and plant construction as well as operation and maintenance capabilities for the entire process of green hydrogen, ammonia and energy storage.
The experience accumulated as an EPC contractor for power generation plants allows our company to provide high added value solutions throughout the value chain of renewable energy and the green hydrogen sector.
Duro Felguera has a long history of ammonia storage tank and sphere projects dating back more than 50 years. Since then, our references have not stopped growing both in the national and international market, offering cryogenic ammonia storage solutions to numerous customers.
REFERENCES
GREEN HYDROGEN AND ENERGY STORAGE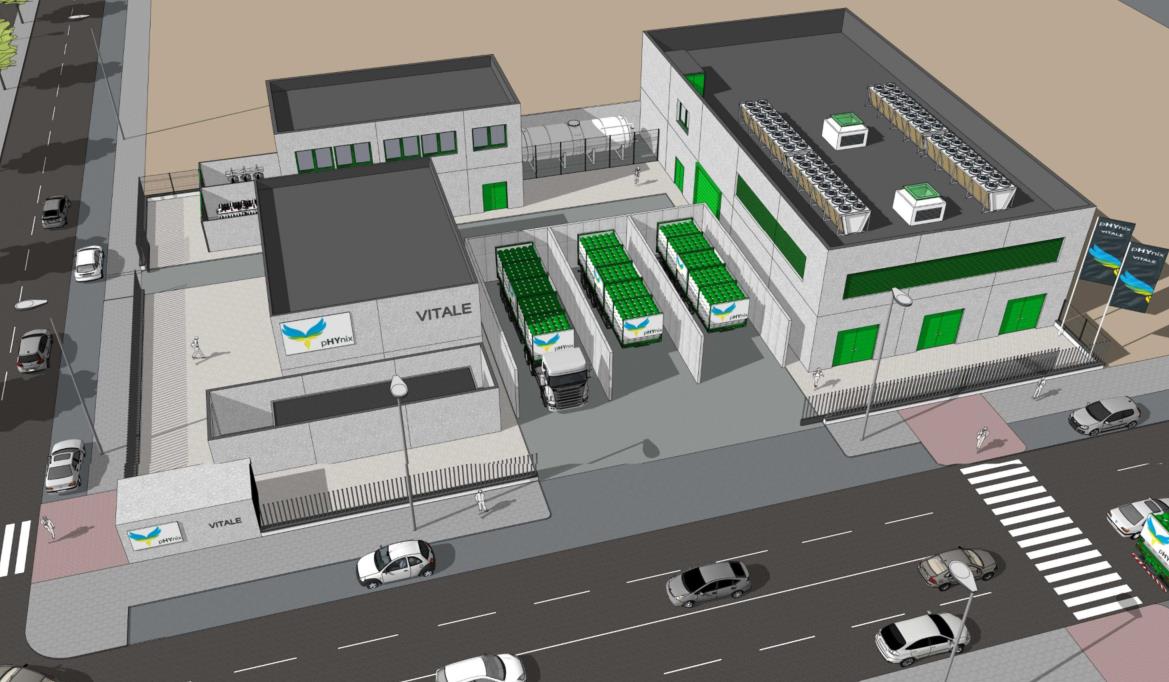 pHYnix
Alcázar de San Juan (Ciudad Real), Spain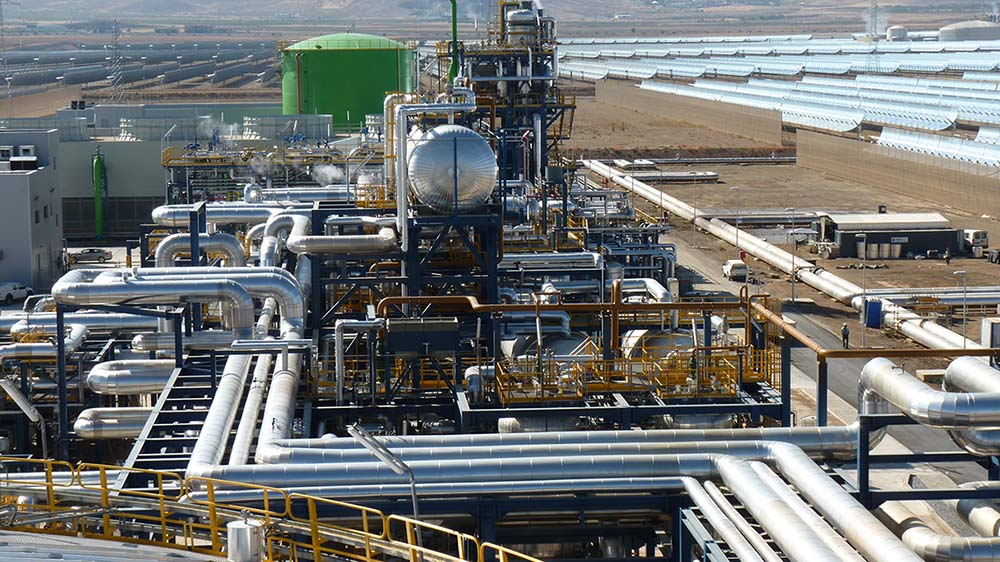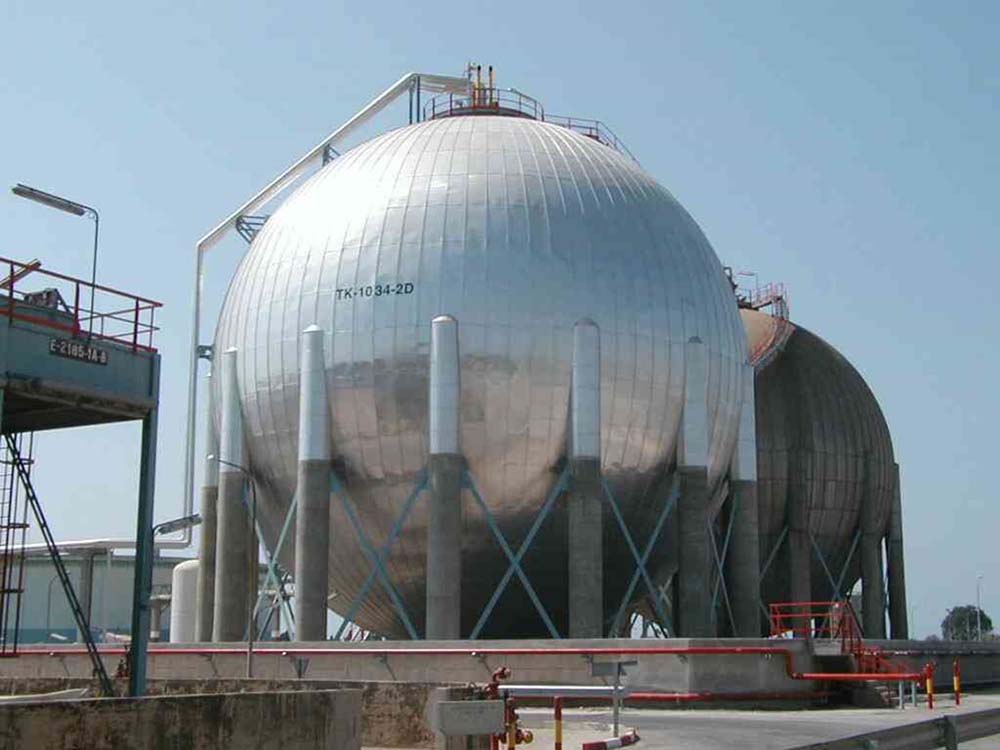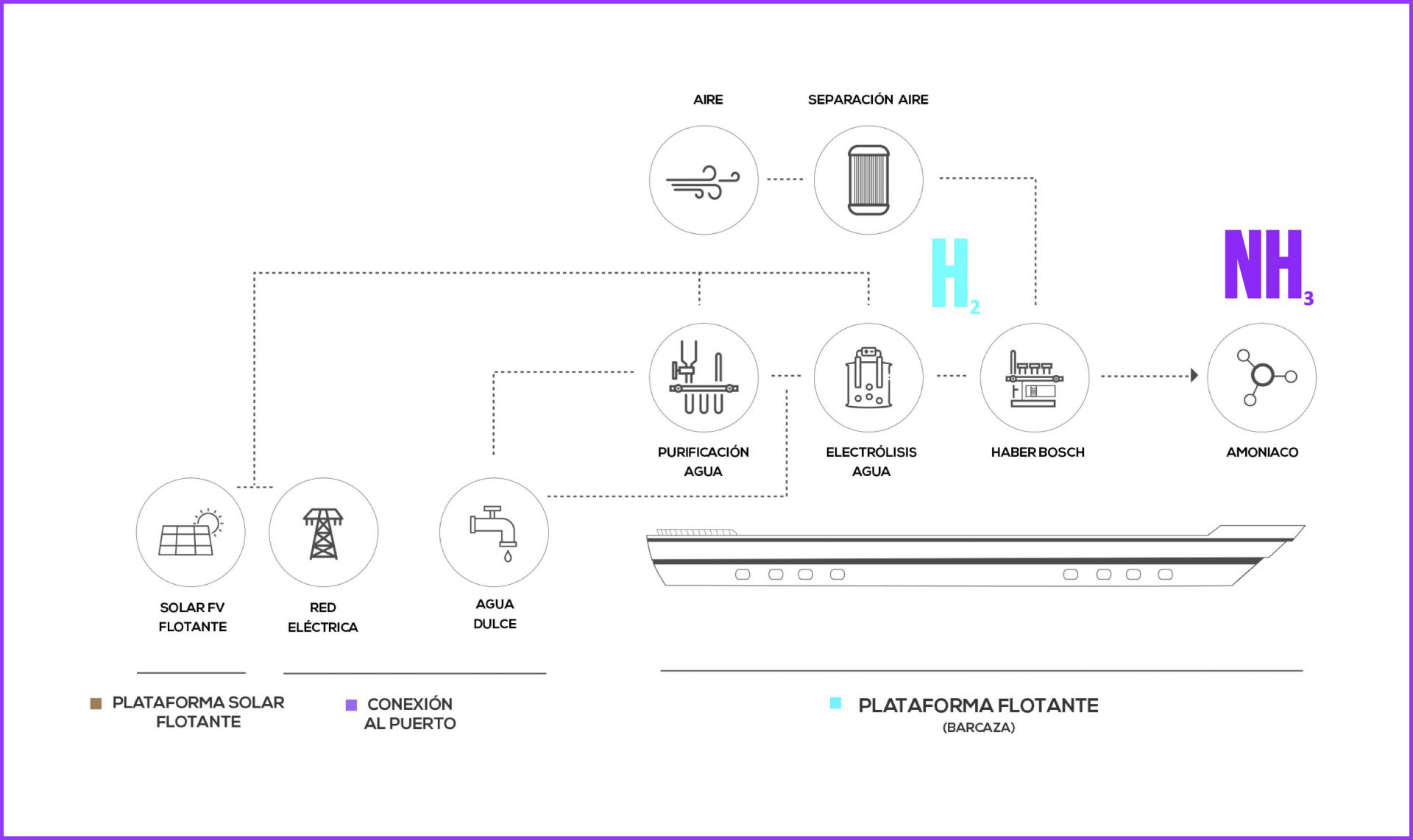 The BAHÍA H2 OFFSHORE project, which will be located in the public domain of the Santander Port Authority, focuses on the development of an innovative solution, which proposes the production of renewable hydrogen and its conversion to green ammonia from offshore renewable energies; all this on a barge where production is carried out in situ and what is transported to land is the green ammonia generated, combining all the processes in the same space and optimising the occupation of the marine space as much as possible, as well as greater ease of maintenance.

Duro Felguera and its subsidiaries Duro Felguera Calderería Pesada and Duro Felguera Innovation Hub have joined Innovasturias as members, during the General Assembly of the entity, held on May 10th, where the association welcomed 18 new companies. The event, held at the Niemeyer Centre in Avilés, was attended by Bárbara Pericón, head of Quality, Environment and R&D of Duro Felguera Calderería Pesada, who collected the accreditation diploma.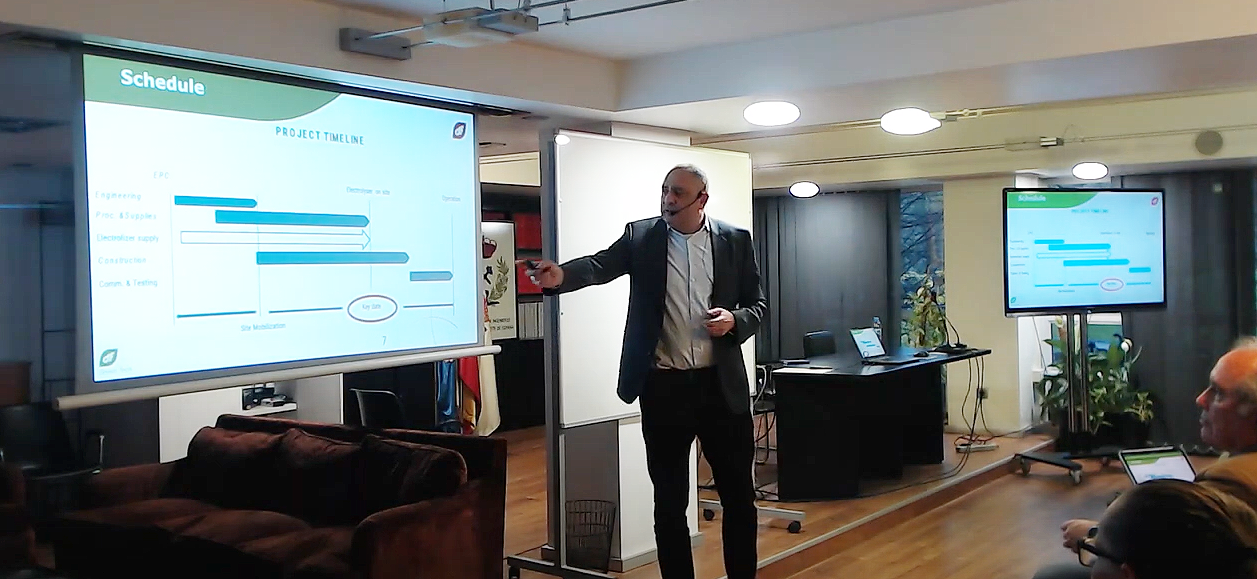 El director de la Unidad de H2 y Nuevos Negocios de Duro Felguera, Luis Bausela, impartió una ponencia el pasado 24 de marzo en el