Duro Felguera has its own capital goods manufacturing workshops, through the subsidiary DF Calderería Pesada.
Design & Manufacture of Pressure Vessels
Duro Felguera Calderería Pesada, S.A. (DFCP), founded in 1968, specializes in the manufacturing of pressure vessels for the Oil & Gas and Petrochemical industry and for the nuclear sector. With over 50 years' experience in delivering equipment to worldwide destinations, DFCP has become one of the most reliable pressure vessel manufacturing companies in the world.
The company's production facilities are located in Gijón (Asturias), on the northern coast of Spain, with direct access to the sea and only 1.5 km from the commercial port of Gijón. Equipped with state-of-the-art manufacturing technology, such as rolling machines for thicknesses up to 330mm, hydraulic presses up to 4,000 tons, narrow gap welding up to 350mm and heat treatment facilities, DFCP is capable of effectively meeting customer needs, placing its great expertise at their disposal.
Furthermore, over the years the company has gathered extensive experience in mechanical design and finite element analysis according to internationally recognized codes (ASME, PD5500, GOST, CODAP, AD-Merkblätter, Stoomwezen, TEMA, EEMUA etc.).
DFCP is certified in accordance with the main international codes and standards, and qualified by major vendors and technologists.
DFCP's business activities include the following areas:
Refining
Oil&Gas
Petrochemical
Chemical
Nuclear
Energy
Liquid gas storage (LPG, LNG)
Iron and steel works
Off-shore / On-shore
Standards and regulations
ISO 9001:2015
ISO 3834-2:2021
ISO 14001:2015
ISO 45001:2018
PED 2014/68/EU Mod H1
U Certificate (U-20976)
U2 Certificate (U2-25364)
S Certificate (S-25363)
NB (ID 5125) National Board
R Certificate (R-2325) National Board
DFCP is firmly committed to its R&D activities. DFCP is deeply committed to investing in Research & Development. In recent years DFCP has taken part in several regional, national and European R&D projects, which has enabled the company to strengthen its technological capabilities and anticipate market needs.
REFERENCES
DF CALDERERÍA PESADA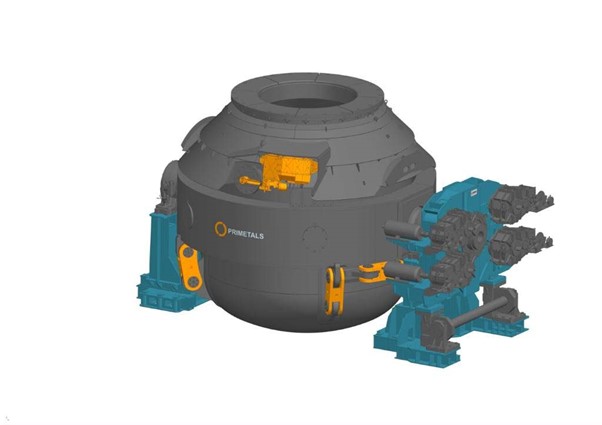 Primetals Technologies
Dunkerque (France)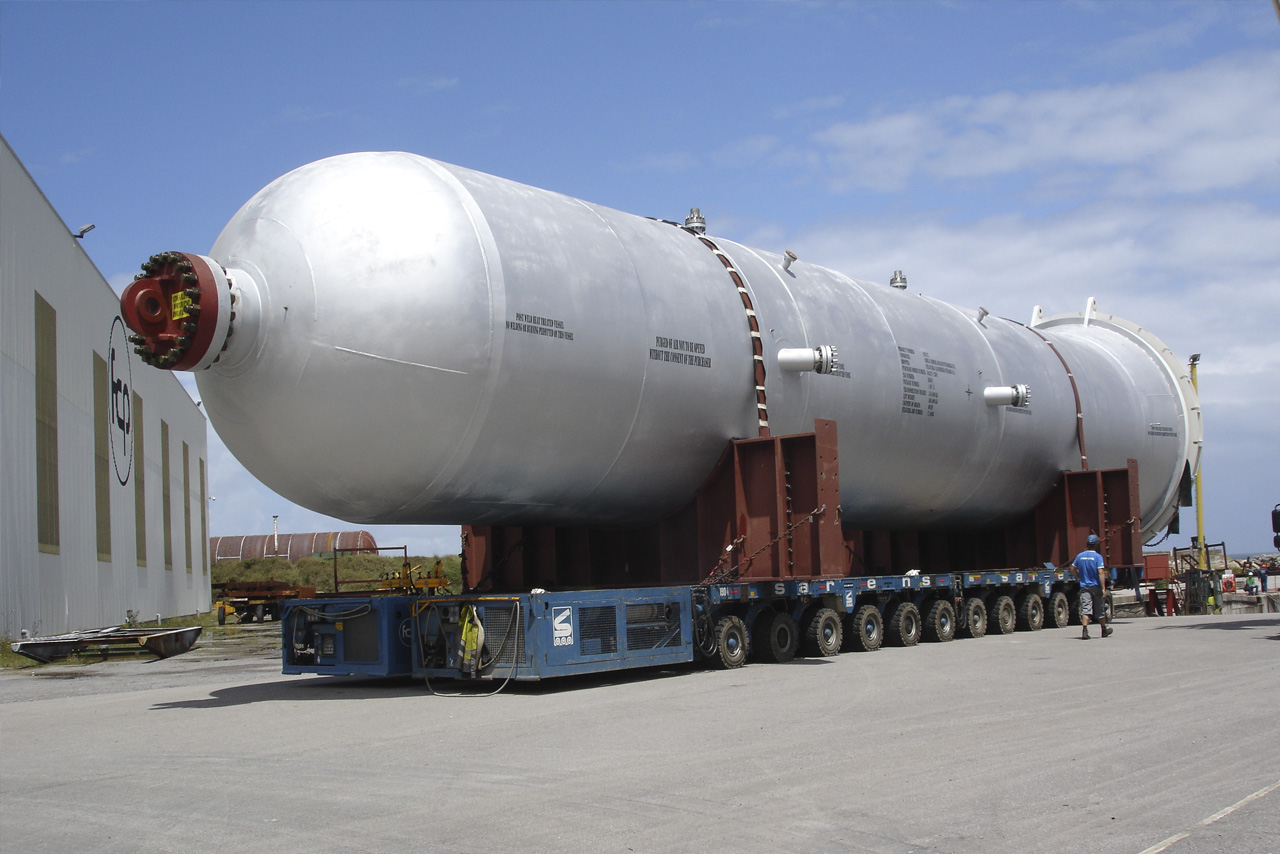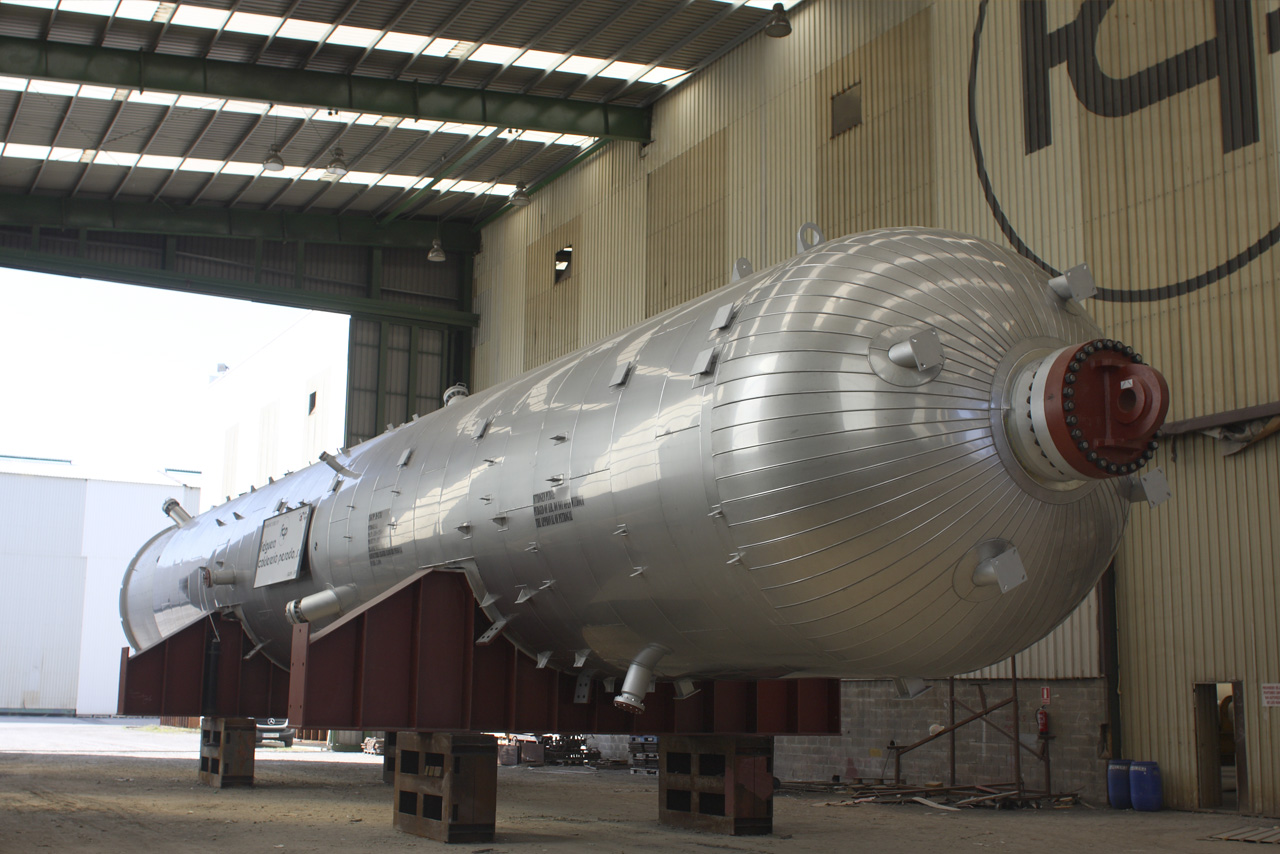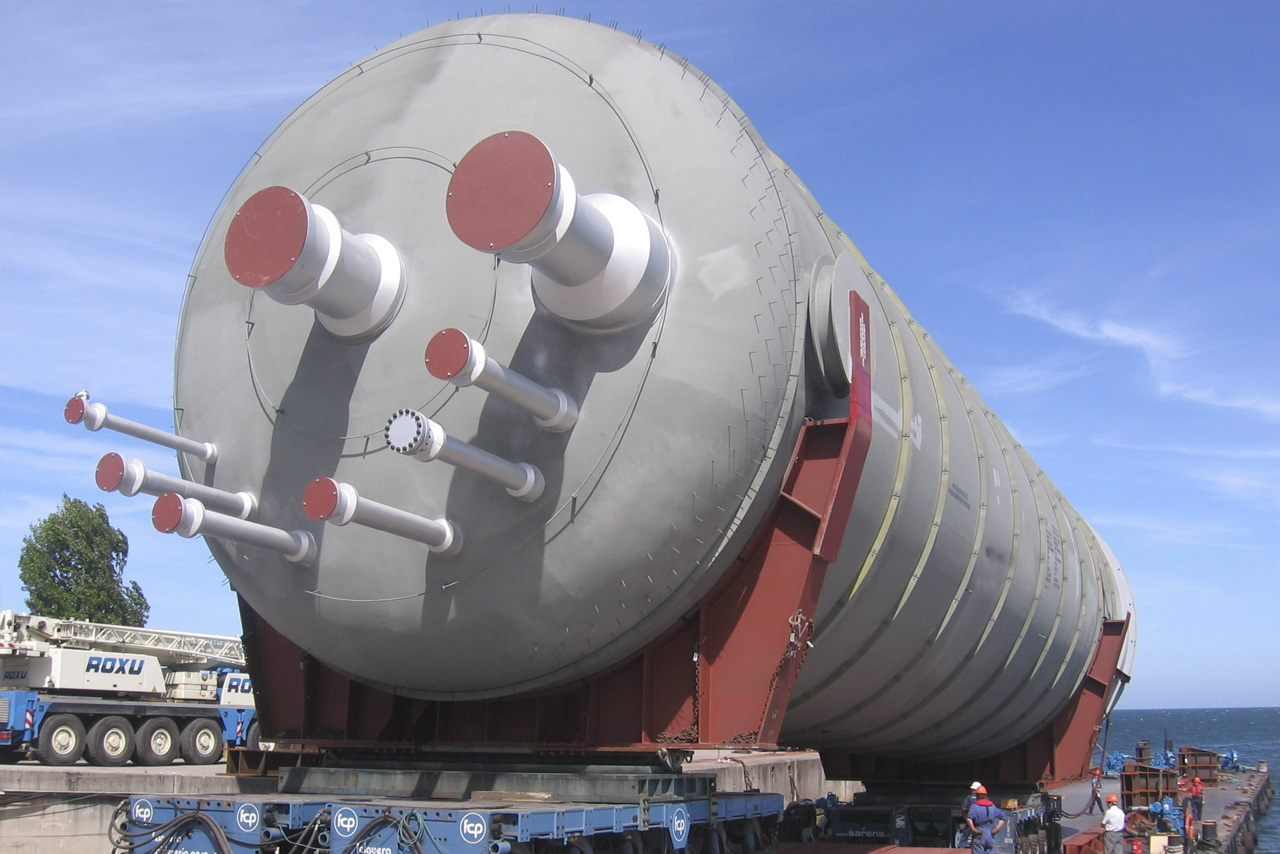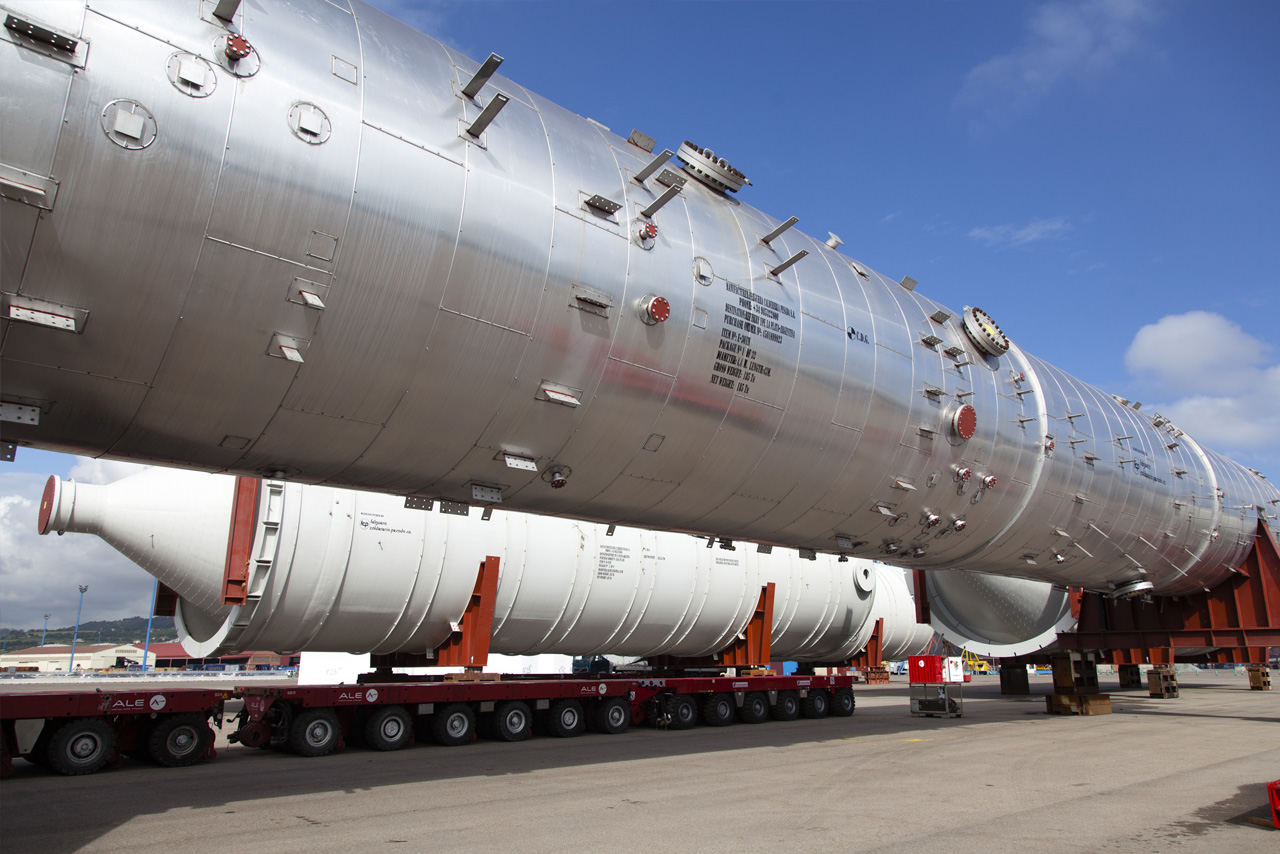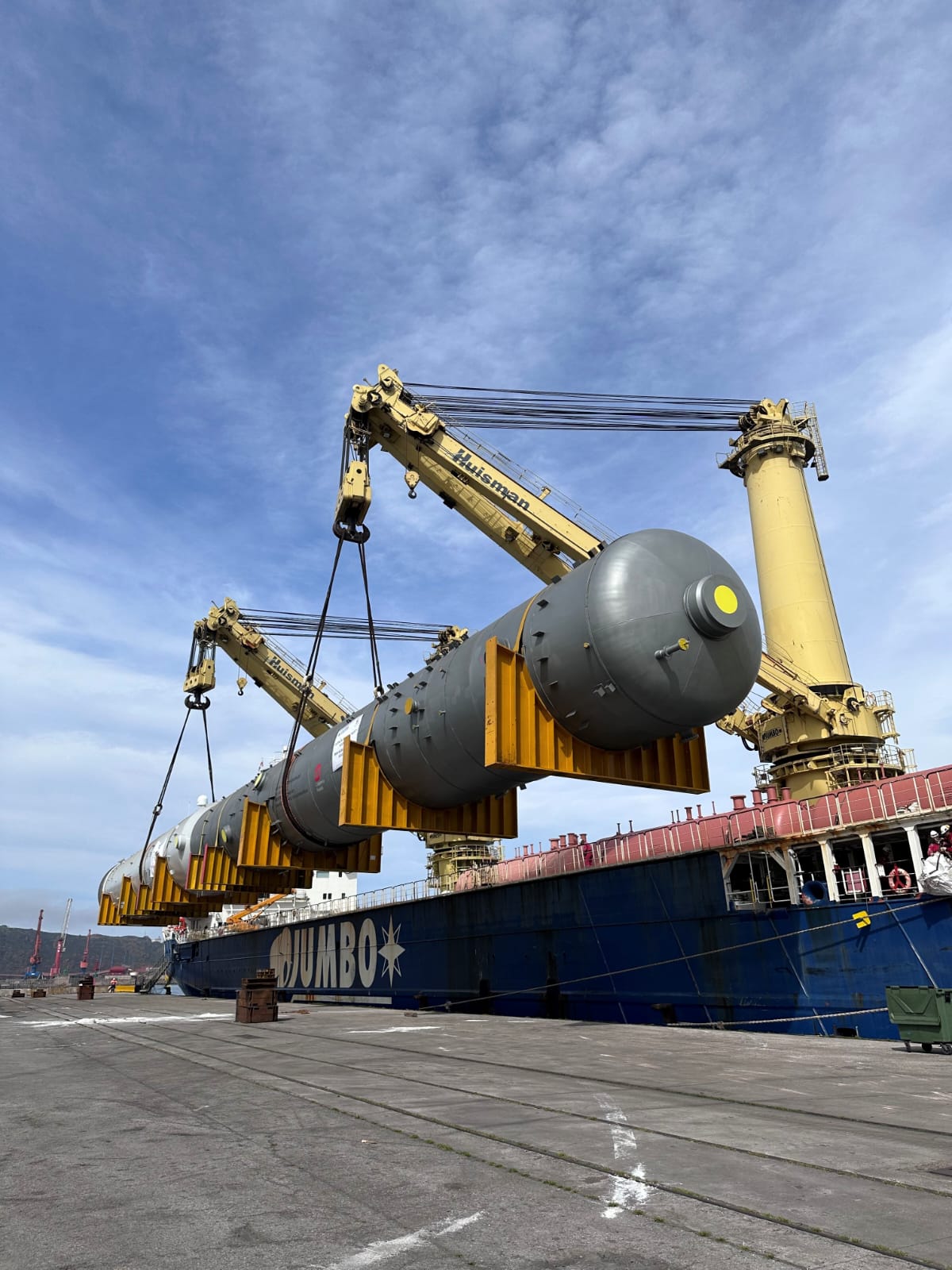 Duro Felguera participates in PKN Orlen's Olefins Expansion project with a relevant contract for the design, engineering, supply, prefabrication, transport to the site and assembly of 26 process tanks for the Plock refinery. Duro Felguera Energy Storage, Duro Felguera Energy Storage, a subsidiary specialised in the execution of turnkey storage projects in different types of facilities for the Oil & Gas sector, among others, is in charge of the works.

Duro Felguera and its subsidiaries Duro Felguera Calderería Pesada and Duro Felguera Innovation Hub have joined Innovasturias as members, during the General Assembly of the entity, held on May 10th, where the association welcomed 18 new companies. The event, held at the Niemeyer Centre in Avilés, was attended by Bárbara Pericón, head of Quality, Environment and R&D of Duro Felguera Calderería Pesada, who collected the accreditation diploma.
DF Calderería Pesada

Address
Travesía del Mar, s/n
33212 Gijón, Asturias (Spain)
Telephone
+34 98 532 26 00
Fax
+34 98 530 00 86
E-mail
dfcpsales@durofelguera.com