More than 20 years executing projects in various countries in Europe, Latin America, the Middle East and Africa
More than 26,000 MW power installed
DF Energy is one of Spain's leading companies specialising in the full execution of projects (EPC/turnkey) for all types of power generation facilities, from gas turbine power plants to conventional thermal plants, including cogeneration, biomass and waste-to-energy plants, among others.
The company has been executing projects in various countries around the world for more than 20 years, with more than 26,000 MW of installed power. It works and collaborates regularly with the world's leading technologists and has participated in various projects with General Electric, Alstom Power, Siemens, Mitsubishi Heavy Industries and Pratt & Whitney.
DF Energy has permanent offices in the main countries of Latin America, Europe, Asia and North Africa. This provides the company with a stable structure close to the projects it executes, allowing it to manage them more efficiently.
REFERENCES
CONVENTIONAL ENERGY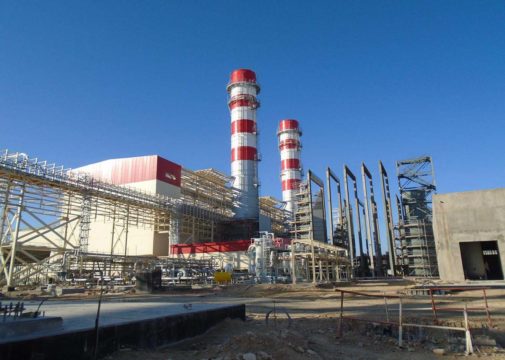 SPE / SONELGAZ
Ain Oussera (Djelfa), Algeria
DF Energy

Address
Parque Científico Tecnológico
C/ Ada Byron, 90
33203 Gijón, Asturias (Spain)
Telephone
+34 98 519 93 51
E-mail
dfenergy@durofelguera.com
The contract is with the German engineering company TGE Marine for two 6,000 m3 tanks
The 12,000 m3 vessel that will operate with these two tanks will be the largest of its kind ever built in the United States
The new development of the Plock Plant is one of the largest in the European petrochemicals industry today.
Equipment delivery is foreseen for December 2022.