Advanced technology services related to digital security
We are leaders in designing accredited cryptographic solutions to protect the highest levels of information classification.
EPICOM is the benchmark company in Spain in the protection of critical communications for the state administration.

IP Encryption (VPN)

Secure Mobile

Services

Offline Encryptors

Secure Systems
WHO ARE OUR PRODUCTS AIMED AT?
To customers who handle critical, valuable and/or sensitive information, for whom it is costly that it may become public, modified or unavailable, and who are willing to invest the necessary resources to prevent and avoid such risks.
• Royal House
• Presidency & NSD
• Home Office
• Defense & NSA/NCSA
• Foreign Affairs
• Critical Infrastructures
• Energy
• Transport
• Water
• Financial and Tax
• Information and Communications Technology
• Chemical Industry
• Nuclear Industry
• Health
• Food
• Space Facilities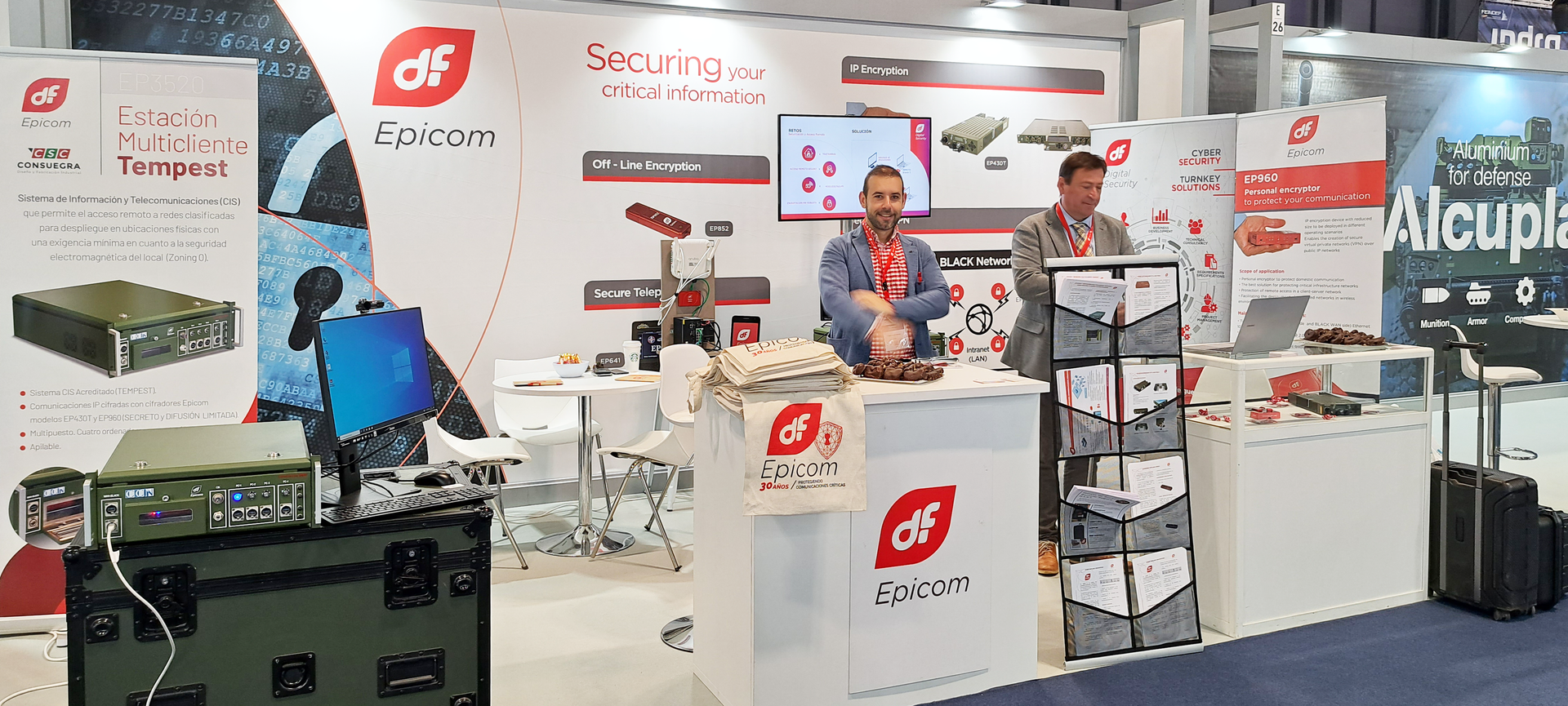 Duro Felguera Epicom, specialised in the encryption of information of entities related to the government and defence sector, has participated in FEINDEF 2023, the reference fair in the field of defence, held between 17 and 19 May at the IFEMA Madrid exhibition centre.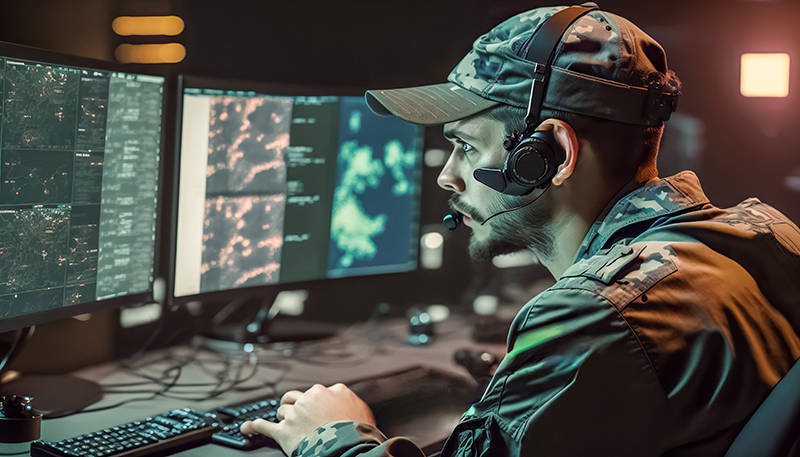 The Spanish Ministry of Defence has awarded DF Epicom a framework agreement for the supply of cryptographic devices for the Integrated Defence Information Infrastructure (I3D).
According to the Ministry's Directorate General for Infrastructure, the framework agreement awarded to Epicom has a duration of 6 years, and a base bidding budget of 29.4 million euros gross. The General Directorate of Infrastructures of the Ministry of Defence has informed that a lasting execution period is necessary to seek better productivity in the performance of the Framework Agreement and to limit the risks to the availability of the service.