CRYOGENIC STORAGE OF LIQUEFIED NATURAL GAS (LNG)
The LSTK construction of Liquefied Natural Gas tanks consolidates the leadership of Duro Felguera Energy Storage in the storage industry. These EPC projects, which include the connection of tanks to the rest of the facilities (methane tanker unloading and re-gasification process), require the usage of much more advanced designs in order to guarantee the entire containment of the product stored in the most unfavourable conditions.
Due to the special characteristics of such items of equipment, on-site execution of the work may require the use of continuously evolving work methods in order to adapt to the coordination needs required for the project planning, among others:
Insertion of large modules into the concrete tank to assemble the metal dome.
Dome air rising.
Optimization of the erection system of the inner tank shell.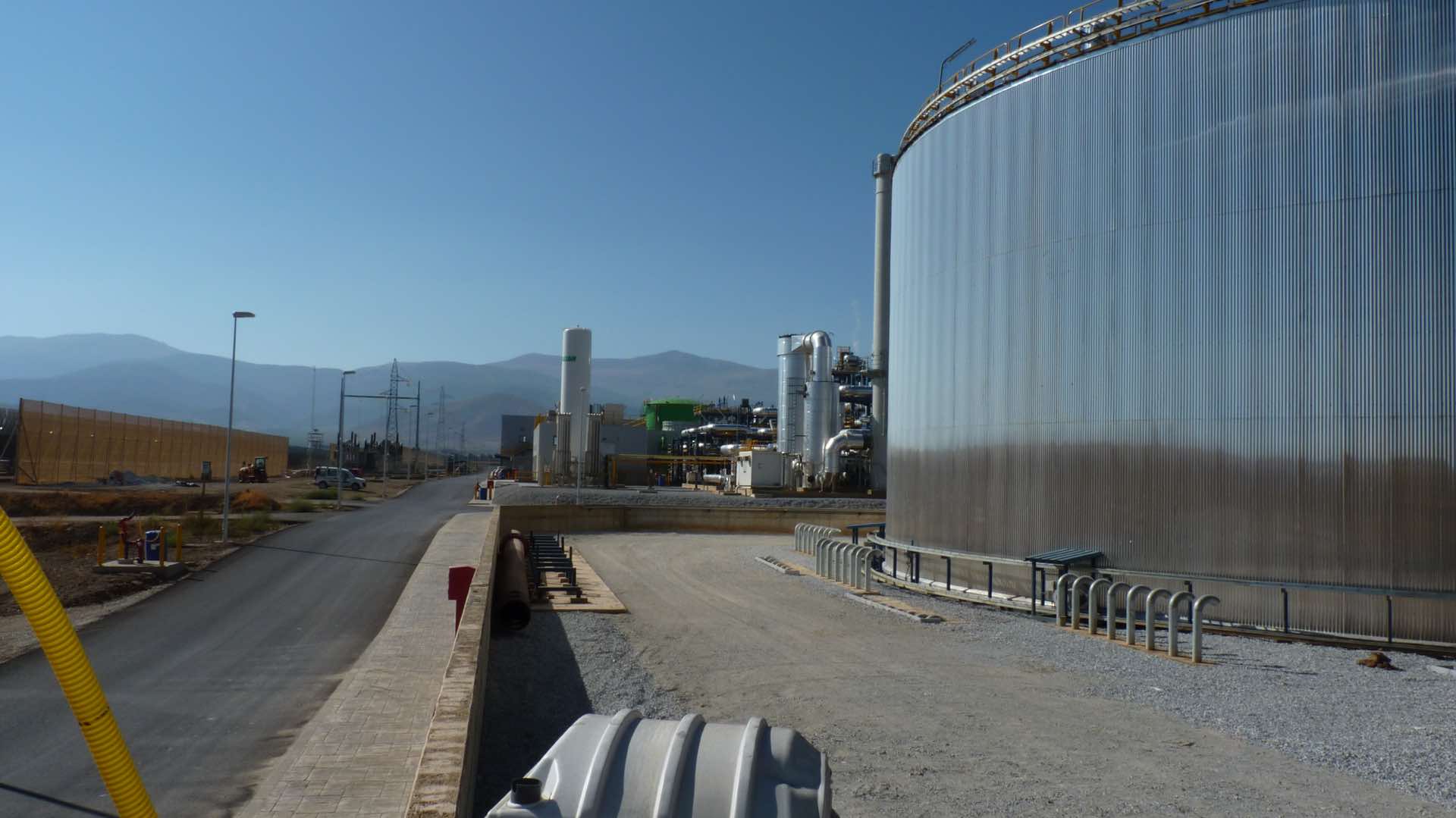 STORAGE OF MOLTEN SALTS AT HIGH TEMPERATURES
In the opposite side of the range temperatures of LNG tanks are tanks for molten salts for solar thermal power stations, which operate within temperature ranges of +300º C and +600º C.

Duro Felguera Energy Storage uses the most advanced simulation methods available in the industry to design these types of tanks, manufacturing them from scratch (design, supply of prefabricated materials, on-site construction, insulation and commissioning).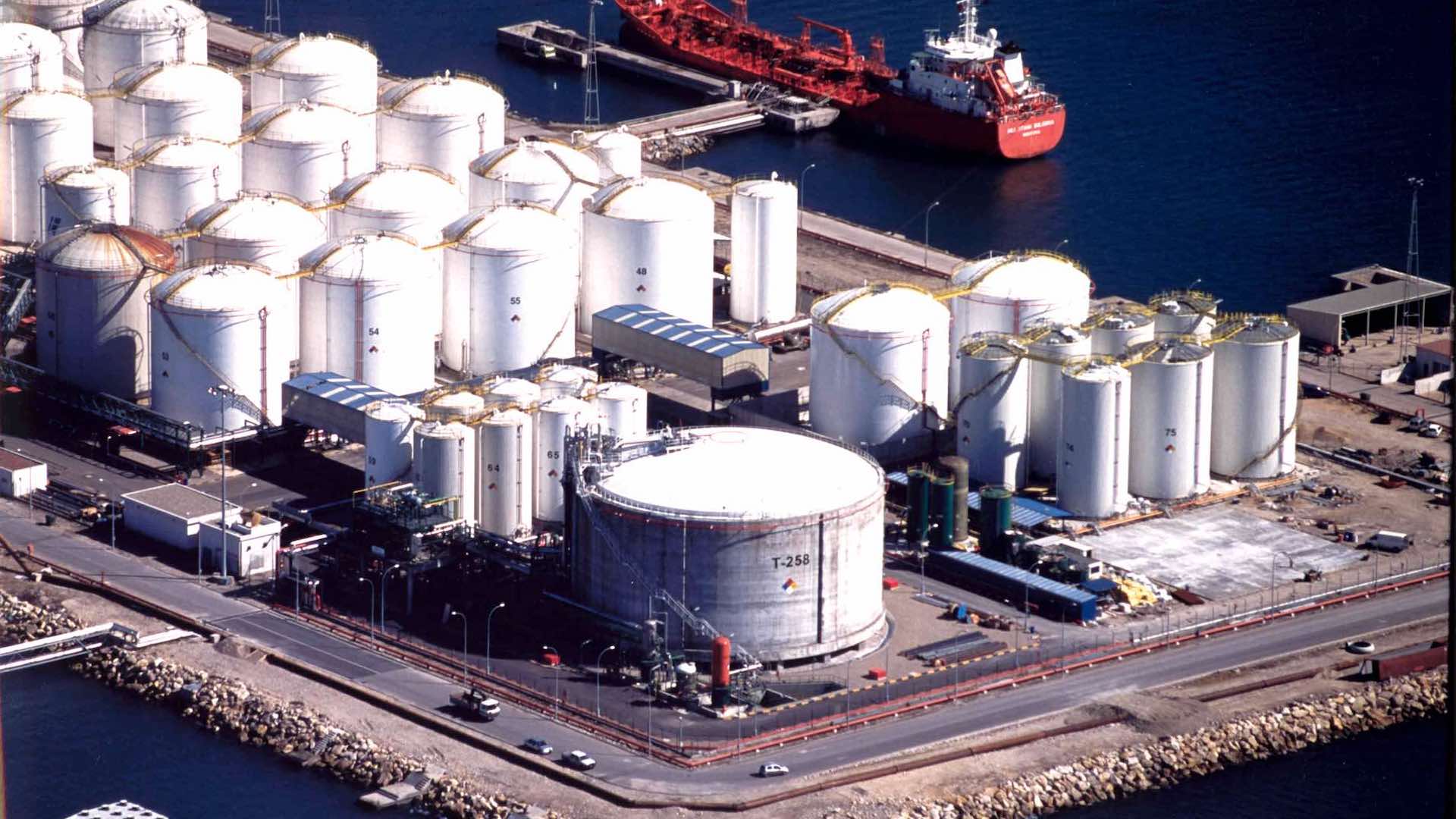 REFRIGERATED STORAGE FOR AMMONIA, PROPANE, BUTANE GAS, ETC.
Ammonia tanks are refrigerated vessels to store the product at around 33ºC. Duro Felguera Energy Storage designs and manufactures this type of tanks in multiple configurations required by the industry: total or partial containment, single and double walled tanks.
Like all Duro Felguera Energy Storage products, these are manufactured from scratch (design, supply of the prefabricated materials, on-site construction, insulation and commissioning).