Automatic storage and handling systems
Value engineering for your warehouse
DF Logistic Systems offers automatic storage and handling systems, providing integral solutions for logistics in a wide range of applications and production sectors. Our team of engineers and programmers, with more than 40 years of experience in the development of logistics systems, has extensive knowledge of the technology to provide the optimal solution for your internal logistics.
The contract is with the German engineering company TGE Marine for two 6,000 m3 tanks
The 12,000 m3 vessel that will operate with these two tanks will be the largest of its kind ever built in the United States
The new development of the Plock Plant is one of the largest in the European petrochemicals industry today.
Equipment delivery is foreseen for December 2022.
REFERENCES
LOGISTIC SYSTEMS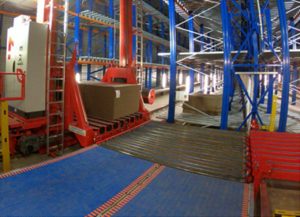 DS SMITH
St. Jean de Bourney - Francia
DF Logistic Systems

Address
Parque Científico Tecnológico
C/ Ada Byron, 90
33203 Gijón, Asturias (Spain)
Telephone
+34 985 199 188
E-mail
sislog@durofelguera.com